Bakery packaging that grabs attention
From sweet treats that are consumer ready to the popular ready to bake and raw ingredients, flexible packaging and stand up pouches are just one of the solutions that can keep your product fresh and looking great on shelf!
Attracting attention over the competitors is essential in an industry that can be quite competitive with the bake at home trend growing in popularity since the pandemic hit Australia and people were forced to stay at home. Consumers are spending only seconds in the supermarket aisle or shopping online so great looking bakery packaging can really make the difference to your product being added to cart or left behind.
In an industry that has been enjoying an upward trend we are seeing small businesses and startups coming to us more often for solutions to their product packaging requirements.
Finding a great looking solution that doesn't break the bank.
Startups and businesses come to us for a range of packaging solutions for their bakery packaging needs that include:
Stand up pouches;

Labels;

3SS, sachets and centre seal bags;

Rewind or rollstock;
Being able to supply flexible packaging that can suit multiple products without the need for huge minimum orders our customers find the ability to print multiple SKUs with small print runs allows them the freedom to test products in the market or freshen packaging and labels designs when required, without the need for large investments in stand up pouches, product labels and flexible packaging. Our digital print process allows us to create packaging and labelling with quick turn-around and reduced cost to your business over traditional printing.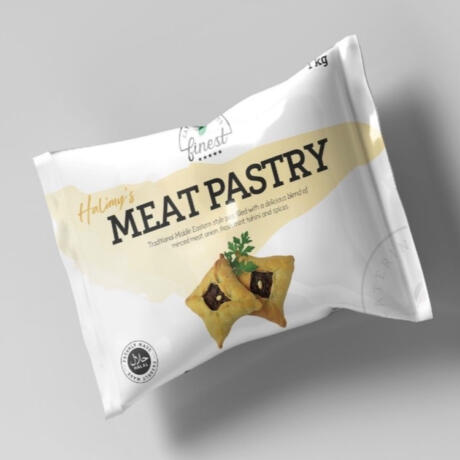 Our flexible bakery packaging options can include features that include:
Transparent windows;

Resealable zip lock closures;

Easily sealed;

Multiple sizes from sachet size to bulk packaging size;

Freezer or fridge suitable;

Rollstock for automated product packaging;

Fully branded on almost every surface;
With many bakery packaging options it's important to ensure your food packaging suits your business needs as well as customer expectations.
---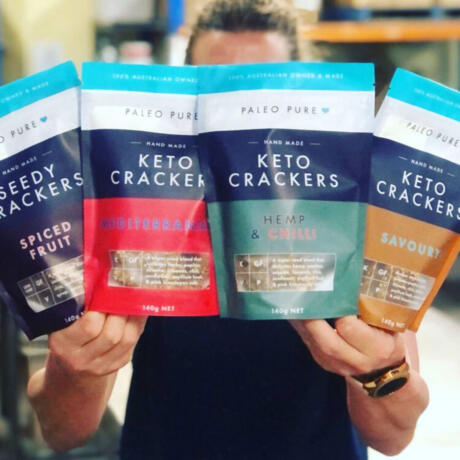 Digitally printed baked goods packaging customers love.

Customers love the usability of stand up pouches with their zip lock closures and easy open tear notches. The pantry ready solution suits a range of products from the baked goods category and we see them used very successfully for products ranging from:
Raw ingredient products;

Ready to bake products;

Consumer ready products;
Stand up pouches are easily sealed after packing and resealed after use by consumers making it a great looking option on the retail shelves and in the pantry of the end user. Stand up pouches support themselves on shelf and stand up proudly next to competitors products, and with almost every surface being able to be branded your way, stand up pouches are a great way to get your product and brand noticed.
With many of our flexible product packaging options being able to include special effects and unique design elements including metallic elements and clear windows the option to really create a well branded range of product packaging for your business is a possibility, without breaking the bank.
---
The options are endless when it comes to packaging your goods.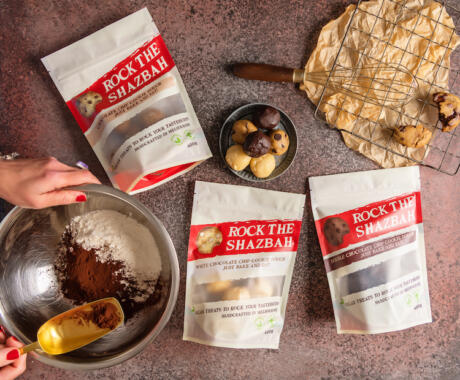 Standing up next to the big guns of the industry is made much easier when your packaging is up to scratch. Choosing the right packaging for your product type is imperative not only to the success of your product sales initially, but the ability to remain flexible when it comes time to restock, introduce a new product or pivot in a new direction. By using digital print packaging for your goods with RLP you are able to take advantage of:
Multiple SKU printing within your print run;

Quick turnaround times;

Small minimums;

A dedicated account manager;