Our state of the art digital printing can really help you make your brand POP with digitally printed packaging that is as flexible and as individual as you are.
Make your own imprint on your product category by making your food packaging really stand out as your own. Your branding is as unique as your own fingerprint so why have stand up pouches or flexible packaging that looks like all the others? Attract attention from new customers and be instantly recognised by your loyal customers with well branded packaging. Our quality digital printing and flexible packaging solutions will help your products fly off the shelf, without the big business price tag.
We were one of the first in Australia and the third globally to deliver digitally produced food packaging as an end-to-end solution. With our extensive expertise in flexible packaging and custom label printing we have a solution to suit most brands and products, with stand up pouches and product labels being used for many industries (not just food) we have a product packaging solution to suit many product types; fully branded and customised to meet your individual requirements, reach out today to find out more about printing labels, stand up pouches for your product packaging needs and exceed your expectations with the unlimited potential of digital print.
---
STAY AGILE
With a wide range of options when it comes to food packaging and custom label printing, we can help tailor a solution for your branded product packaging now and as your range grows to develop into something more.
Our solutions include
---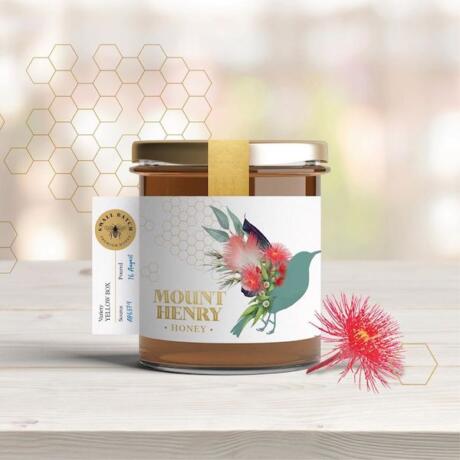 Labels
Eye catching labels with elements to attract attention on shelf, our wide range of special finishes including foil, embossing and special textures will all give your product the premium look your branding requires to make an impact.
Our digital print technology allows you to create something new and unique, or emulate traditional finishes to put your own spin on label designs from yesteryear. Printing labels with custom label printing from RLP can really help your brand stand out from the crowd. With unique finishes used for many products, our custom label printing can be suited to products such as candles, nutritional supplements, various retail products, wine and beverage or food packaging.
---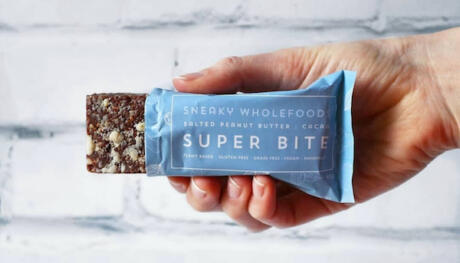 Centre Seal Bags
Short run printing of our centre seal pouch packaging bags allow you to produce your flexible food packaging in real world volumes, meaning you stay within your budget while you test new products and packaging designs in the market, or release a 'special edition' product.
Keep your brands options open with the ability to skip ordering large volumes of packaging from other suppliers, you no longer need to run the risk and order volumes in the 10,000's potentially leaving you with wasted and unused packaging.
Fully branded pouch packaging can enable your brand to really stand out amongst the crowd.
---
Sachets and 3 Side Seal (3SS)
If you are looking for sample size, snack size or something a little different for your food packaging solution our Sachets and 3 Side Seal flexible packaging can help your product be the one picked off that shelf or stay in the mind of your customer longer. Fully branded to suit your product and business flexible plastic sachet packaging can really help grow your business and get it to the next level.
---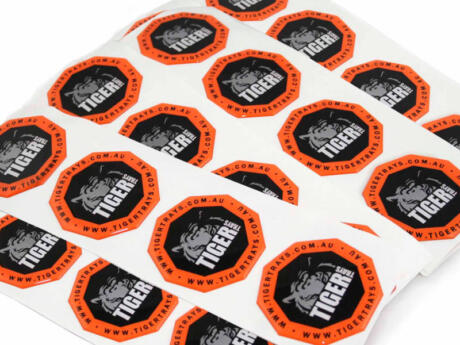 Resin Badges
A label with a difference! Stand out from the crowd with premium look resin badges. Often seen on whitegoods, electronics, outdoor furniture and leisure items and even cars, these resin badges instantly give your product a premium look and feel.
With so many features including the ability to use outdoors, ask us about printing any size or shape - we are as flexible as our printing is!
---
Stand Up Pouches
Perfect for that 'top shelf' look, our stand up pouches are the gold standard of flexible packaging. One of the best solutions on the market for food packaging, a stand up pouch is able to be customised totally to suit your brand.
Printed digitally, our smaller minimums for printing and ability to print multiple SKU's within a print run allow your product to be seen in the best light.
Customers love our stand up pouches as much as you do. They are the perfect opportunity to stay front of mind as they are a shelf to pantry option, resealable for use throughout the product's shelf life. An instant reminder of your brand everytime your customers head to the pantry!
---
BUSINESS YOUR WAY
We know starting and growing your business can be daunting, it doesn't make sense to invest a lot of money in labels or packaging that you may never need. Being flexible with your options as a start up can make or break a business, it makes sense to test the waters as you learn and your business develops.
Stay responsive to market needs and keep your costs down by taking advantage of our digital print process. We are here to keep your minimum's small and allow you to print multiple SKU's within your print run, giving you maximum flexibility for less.
Browse our range now or get in touch to discuss your unique requirements.
Ask us how we can help get your product noticed on shelf!