Product labels and stand up pouches branded your way.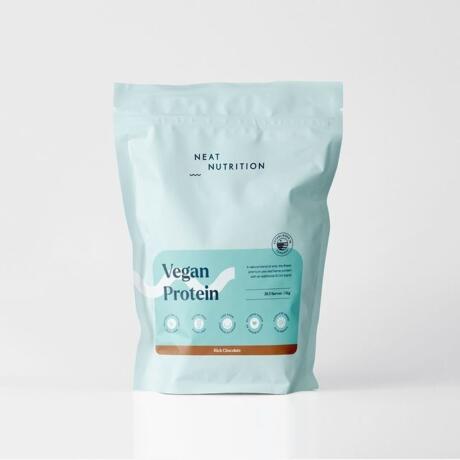 With the sports supplement market being one that can change quickly within the market it is one we see benefiting from Multi SKU product labels and stand up pouch printing time and time again. For the more boutique labels and startups, getting into the market can be daunting. Branding in nutrition packaging and labelling design needs to be on point to attract the right attention both on shelf and online. This is one industry where custom branded packaging is especially important for both getting noticed and reiterating the nutritional information to potential buyers quickly and easily.
---
What flexible packaging product is right for my brand?
As with many industries involved with the food and beverage markets we find the following products are most popular for both full size products and, don't forget sample sizes! Sample sizes can be a great way to introduce your product to the market and entice the purchase of full size products.

Stand up pouch

Product labels & custom product stickers

3SS (three side seal) and

Centre seal bags
Building loyalty from convenience & usability. Stand up pouches to get your product noticed.
Working with Read Labels & Packaging for your nutrition packaging and labelling requirements ensures your business has the ability to work closely with us to determine the correct flexible packaging and labelling to not only suit your products look and feel to help build sales, we also help to ensure usability for your customers by working to determine the product features you need in your packaging.
Flexible packaging, including stand up pouches allows your product to not only be produced fully branded to attract attention on shelf, it also creates the recognition that a product requires to build regular sales with those loyal customers it also provides the ease of use that customers appreciate. Nutrition packaging design is key to ensuring your customers are fully informed about your product and loyal to the brand with branding being vital in this space.
Flexible Stand Up Pouches allow your product to stand tall on shelf whilst having great space to ensure your branding is clear, and your product labeling is clear. With only seconds to attract attention from customers passing by, a stand up pouch can be an effective and affordable solution that looks great!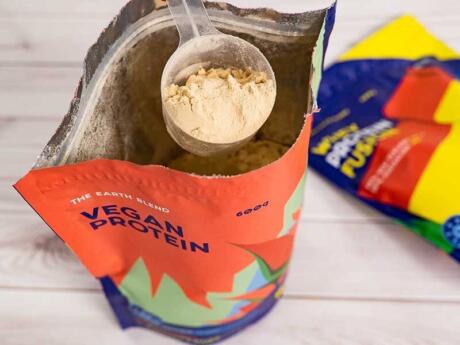 A stand up pouch includes features such as:
Resealable zipper

Easy open tear notches

Gusset bottom

Tear resistant

Variety of sizes to suit most products
They can include features unique to your brand such as:
Transparent window

Metallic embellishments

Hang holes

Metallic, gloss or matte finishes.
Nutrition packaging alternatives to make a difference.
3SS and and Centre Seal Bags are perfect for sample size products, single serve packaging can give the opportunity for your potential customers to try a different flavour and trial a new product you bring to the market without the risk. Selling single serve products can help build your sales and with our smaller minimums and multi-sku printing the opportunity to get your product to market successfully can be boosted by adding 3SS and centre seal bags to your product range, alongside your stand up pouch.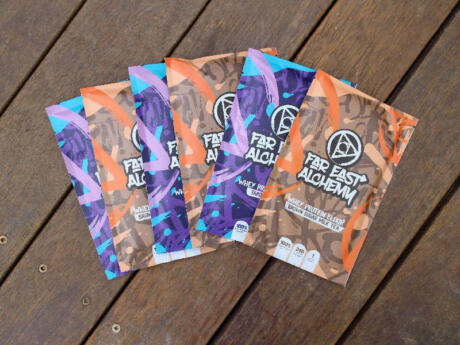 3SS and Centre Seal Bags include features your customers will love:

Easy open tear notches

Tear resistant

The ability to add a clear window

The ability to add a resealable zipper

Embellish your design with metallic features or

Create your own look with metallic, gloss or matte finishes.
We share a few tips on how to use sample size products to scale up your business on the BLOG
Product labels and custom product stickers.
With many nutrition and sports supplements looking to label their products with custom labels Read Labels and Packaging has the capacity to produce quality labels in custom sizes and shapes to suit your brand. Our digitally printed labels are created with the ability to print in smaller minimums and multi sku print runs to suit your business model and allow you to trial or bring new products to market without a large financial investment in product labels.
Ensuring nutrition labels on food packaging are accurate, informative and clear is a vital part to nutritional supplement packaging, so ensure you get it right the first time by speaking with our team from the get-go.
Our product labels are available:
In many custom sizes and shapes

Finishes and foiling to suit your branding

UV stabilised and non-leaching options
Helping startups hit the shelf.
We have worked with many startups in the industry with one notable one being Far East Alchemy. A Melbourne based business that was new to the sports supplements and nutrition space just a short time ago. Their stand up pouch and 3SS packaging is eye-catching and the ability to print smaller minimums and multiple SKU's within the print run from the start was one element that saw them see such success very quickly. Read more about their journey to HERE