START-UPS - WANT TO KNOW HOW TO MAKE YOUR FLEXIBLE PACKAGING MORE AFFORDABLE? READ THIS.
If you're a start-up product business, you probably lack the marketing spend and visibility of established brands but there's one thing you can do to beat them at their own game.
Think outside the box- literally- and focus on your shelf appeal. Start-ups often overlook packaging's role in marketing but how your product looks on the shelf is crucial to your success.
Great packaging can communicate volumes in an instant, immediately differentiating your brand from competitors and encouraging greater brand recognition.
The right packaging can be like a secret sales guru working for you 24/7. It can mean the difference between having your product picked up and taken to the checkout or languishing on the shelf waiting to be noticed. What are the 3 most affordable flexible packaging options for start-ups?
Depending on your product type, there are multiple economical packaging solutions that may be suitable for your product.
Centre seal bags
Three-side seal bags and sachets
Stand up pouches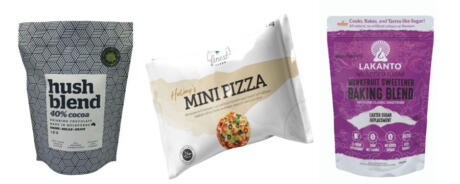 Digital printing really shines when you require only short print runs. It is quicker for smaller orders because it requires very minimal setup times, keeping costs down. The option to take advantage of smaller minimums and multi-sku digital printing for the packaging you need, when you need it- making it the perfect choice for those starting out.
Flexible packaging is really where it's at as far as packaging for start-ups goes. A flexible package is defined as any package or container made of flexible or easily yielding materials such as film, foil, paper or a combination of these, which, when filled and sealed, acquires a pliable/readily changeable shape.
Flexible packaging adds value and marketability to food and non-food products alike. It ensures food safety and extended shelf life, provides even heating, barrier protection, ease of use, re-sealability and high printability.
It's also an all-in-one packaging solution. It doesn't require secondary packaging assistance in food packaging, as in the case for rigid packaging.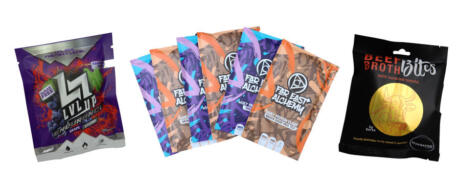 This is why the global market for flexible packaging is forecast to grow at an annual average rate of 4.4% during 2020 to reach $114 billion. The high-growth market demands faster time to market, growing SKU diversity, and frequent and seasonal redesigns are putting intense pressure on supply chains, which conventional printing technology can't address.
Get more creative with packaging on a tight budget
But cheaper packaging options doesn't have to mean nasty. Packaging is everything to your brand, so it pays to get it right.
If you want to minimise your flexible packaging costs, the key is to be more creative and think into where you want your business to be in 6 months before you give your packaging printer the go ahead.
Most start-ups begin with one product variation to test the waters then build more product lines once they know their business will fly.
What many do not realise, however, is that this approach will cost you more when it comes to packaging.
Say you're launching a new chocolate business; you plan to start with delicious milk chocolate bites but if that takes off the sky's the limit- you'll add chocolate vanilla, chocolate nut, dark chocolate and more to your range. So you get your friendly packaging printer to run up 500 flexible centre seal bags for milk chocolate bites. Let's say it costs you $600 for the print run. All's good.
Then you discover the supermarkets won't consider your products unless you've got at least two variations. You go back to your printer and ask for a second run for chocolate vanilla bite packaging. No problem, he says, and charges you another $600.
What you didn't know is that you could have saved yourself $570 if you'd just planned ahead.
Printing multi-variant packaging runs is far more economical- getting 250 flexible centre seal bags printed up for milk chocolate bites and 250 for chocolate vanilla bites would have cost you just $630 in total.
Having multiple SKUs available will really improve your chances of success when you are trying to get your new brand into the big supermarkets or retail chains.
Lower your carbon footprint
Flexible packaging's digital, zero setup process minimises waste, translating into significant cost and time savings while improving sustainability. On-demand digital printing also reduces waste and over-stocking throughout the supply chain.
Flexible packaging has many sustainable advantages:
Reduced waste volume - Flexible packaging uses fewer natural resources such as water, energy, greenhouse gas emissions and volatile organic compounds. This means producing less waste and greatly reducing landfill discards.
Reduced packaging storage volume and freight costs - With flexible packaging, production and handling is more cost-efficient.
Reduced package weight - flexible packaging means less transportation energy and fossil fuel consumption, and less environmental pollution.
Planning in concept phase is key
To save big, always plan in detail before your print your packaging for the first time.
It starts at the concept stage. Don't just plan for your launch product; think two or three steps ahead. Your printer may be able to find significant cost savings for you by bundling the packaging printing.
Also consider your packaging design- getting creative in ways that will delight potential customers will go a long way towards beating your larger competitors in shelf appeal.
If in doubt, find a printer who knows your market sector and can talk you through what you need. After all, they've probably worked alongside thousands of start-ups before, so they can give you valuable information about what works and why.
Make your products fly off the shelf, chat to us about our big business quality flexible packaging at small business prices.